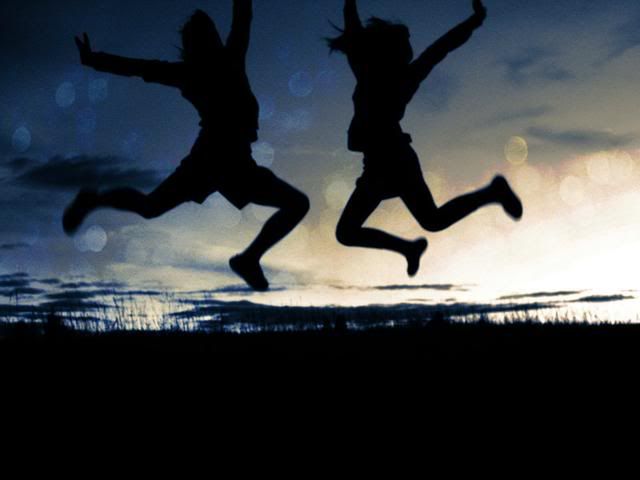 Thanks for the memories. Thanks a bunch.
I've decided to blog. Hana's aweshum one has just inspired me to. Kudos to you, babe ;D
Right. October. I haven't touched blogger for more than a month. Lots have happened. By that, I mean ALOT. But don't worry, it doesn't concern you. Do you even read this blog? I doubt you do. I wouldn't read it too. 'Cause it's so abandoned, kan?
For most of you, (if there are humans who read this blog) exams are up. Study hard, dahlings. You don't wanna get another scolding from your parents, now do you?
No. But studying sucks.
Yes, I know. I don't like to study either. I've been reading Little Black Dress books behind my Sejarah textbook. EHEH. :D
And speaking of Little Black Dress books, I've just bought 36 of them. Yeap, thirty-six. Right off the Pearson's book sale. At least, it didn't hit the 400 bucks I burned at the MPH one, right? I know, I read way too many books. I should stop. I'm running out of shelf area to keep them all in place neatly. Right now, they're in messy stacks around my room, of which I'm told to always tidy up.
Now I'm bored. I've finally been able to name my all-time favourite bands - they haven't changed since 3 months ago. Oh, and yes, they're lapuk bands. But who cares right? (:
The All-American Rejects
Boys Like Girls
Fall-Out Boy
The Click Five
It's so awesome that I have a permanent answer to that question :D
I got a feeling,
that tonight's gonna be a good good night. ♥