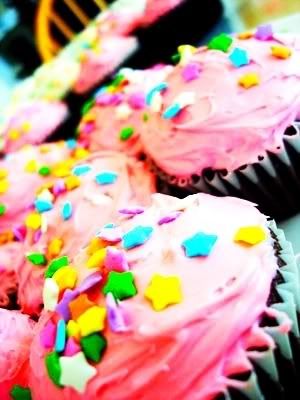 You see those pretty little decorations?
I will NOT be going to school today :)
Or maybe I will. It depends on two retarded boys. Or someone will be
veery
upset.
I don't feel like going. But I do. You get that feeling too right? Because, well, only a third of the class will be there. Since the asrama students will be partying while we so-called study. Ain't that unfair? It's very unfair.
So, well, yeah. Plus I've got Sejarah todayy, URGH! I hate it. Sejarah sucks, teacher talks too much. I mean, really too much.
I need to chiiillllll. I feel like going to the movies and eat the yummy chicken nuggets at GSC and then critic/praise the movie makers later, then go googoo gaga over the hot guy in the movie while someone else agrees and another person disapproves. That's what I want. Or maybe go to MPH later and go read a book :P
Yes, that's it. Or just a good movie at home with
no interuptions
at home would be sufficient. But I've watched all the movies at least 2 times. Grr.
Now I have to go give someone the presentation. I can't wait for the guys any longer. LOL.
Oh, wait. NoorHanna Zakaria insisted on wishin her today even though her birthday's yesterday because today here would be yesterday there, in St. Louis. Yes, in America. So, yeah.
Happy Birthday loves ! :D
I got a feeling;
that tonight's gonna be a good good night. ♥