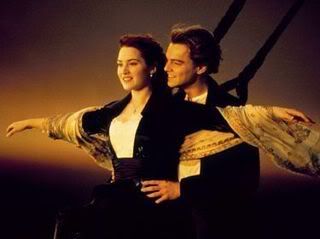 Do you trust me?
Aishah loves

Titanic

.


It's so freaking romantic & sad.
It makes me go 'goshh'. Everything about it.
And it's so sad, like 'ohemgee'.
And Rose is so friggin lucky to know someone like Jack, like 'awwh, goshh'.
And and Leo DiCaprio looks friggin hot, like 'ohmygawwddd'.
I told you it makes me go ..... ohmygoshh.
And it's so freaking sadd.
Well, I bet everyone's seen it. Or that particular person who hasn't seen it should be more lifeless than I am. Since it's the most popular movie off all time.
Hmm.
The sad part never fails to make me feel so sad. Well, yeah, of course. But, I'll watch the movie in silence and awe while you .... do whatever you want, kay?
I'll never let go. I'll never let go, Jack.

Ohmygoshh.

Do you believe in magic?
♥