But all I wanted to do was say sorry.
Yes, I'm utterly bored.
Ufh.
People are dead nowadays.
I feel so emo.
I'd probably call Zhen Ling.
But she's heard enough.
Before I even say the word emo ;
She'll ask me to cheer up.
Haihh.
Oh oh
I love azuzephre pics.
:D
Well, that is the name right?
For you blurcase people,
Its these ;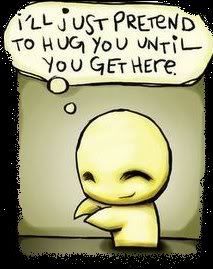 Aren't they just
adorable
?
Ohmygoshyy.
I love the last one.
So sweeeeet.
<3
I love 'em.
Cute adorable little thingies.
:D
But you're just so cool, running your hands through your hair.
Absentmindedly making me want you ♥